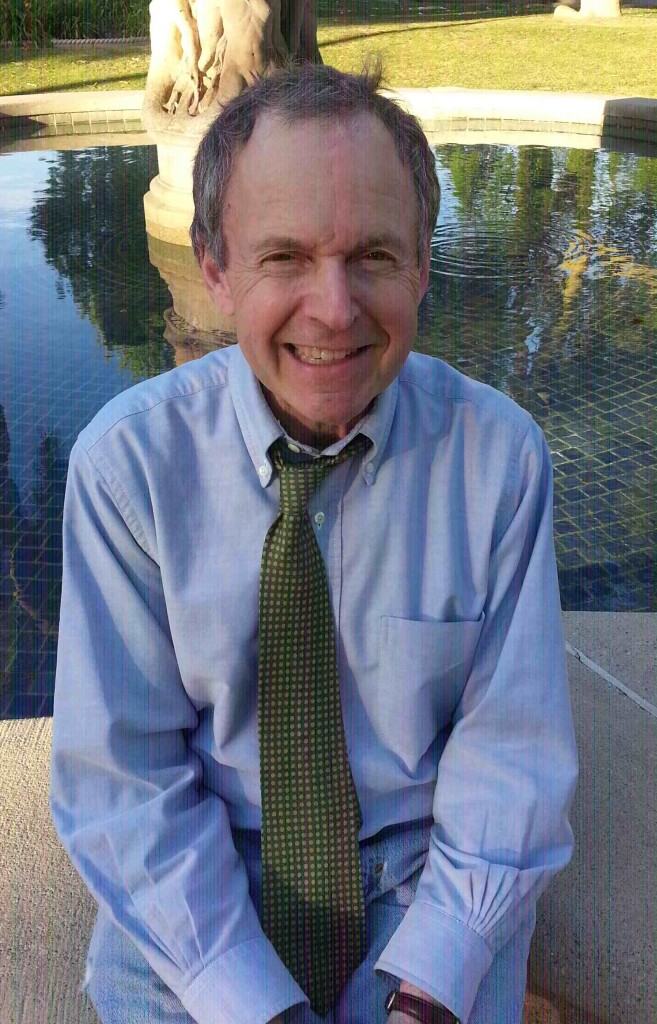 A native of Kinston, North Carolina, William Stadiem is a magna cum laude, Phi Beta Kappa graduate of Columbia University.  He also holds a J.D. from Harvard Law School and an M.B.A. from Harvard Business School.  A member of the New York Bar, Stadiem worked as an international corporate lawyer for the Wall Street firm of Sullivan and Cromwell, traveling extensively in Europe and Asia.
Finding the law creatively stifling, Stadiem began writing books.  He won critical acclaim for A Class By Themselves (Crown), his study of the rise and fall of the Gone With The Wind Southern aristocracy, and for Too Rich (Carroll & Graf), his biography of King Farouk of Egypt, which recreated the splendors of the last days of imperial Egypt and the decadence of Farouk's exile in dolce vita Rome.
Stadiem's Marilyn Monroe Confidential (Simon & Schuster) generated seven figures in worldwide advances and sold over a million copies, translated into virtually every language.  His novel of New York in the Roaring Twenties, Lullaby and Goodnight (NAL), written with Vincent Bugliosi of Helter Skelter fame, was another major best seller and was developed as a mini-series by ABC and Lorimar, with Stadiem writing the four-hour teleplay.   Stadiem's Madam 90210, an inside look at deluxe commercial sex in Hollywood, was Random House's lead title for its Villard imprint.
Mister S, (HarperCollins) about the glory days of Frank Sinatra, 1953-1968, from the perspective of his valet, was an acclaimed bestseller, both here and abroad.   Dear Senator (Regan Books), the story of the relationship between arch-segregationist Strom Thurmond and his secret black daughter, Essie Mae Washington-Williams, was a New York Times top ten bestseller and optioned by HBO.  Everybody Eats There (Artisan), was Stadiem's odyssey through the classic restaurants of the world.   Don't Mind If I Do, a memoir of celebrity with George Hamilton, was published by Simon & Schuster and was another Times bestseller.
Stadiem's Moneywood, about Hollywood in the greedy 80s, was published by St Martin's in 2013. His Jet Set, a social history of the golden age of Boeing 707 travel from 1958-1971, was published by Ballantine in 2014. Also in 2014 Daughter of the King, a memoir Stadiem wrote with the daughter of ubergangster Meyer Lansky, was Weinstein Books' lead spring title.
Stadiem's The Auctioneer, an inside view of the high-stakes contemporary art world, to be written with former Sotheby's chairman Simon de Pury, was published in 2016. St. Martin's also published, in 2019, Stadiem's Madame Claude, an inside look at the most glamorous and secretive branch of the oldest profession. Stadiem has just completed King of Diamonds: The Flawless World of Harry Winston with Ronald Winston, the philanthropist son of the iconic jeweler, which will be auctioned in the fall of 2020.
In the eighties, Stadiem moved to California and added screenplays to his literary endeavors.  In addition to writing an Emmy-nominated episode of LA Law, he wrote the screenplay for Franco Zeffirelli's production Young Toscanini, starring Elizabeth Taylor and Philippe Noiret.
Stadiem has developed screenplays for a wide range of producers, from Martin Ransohoff to Ed Pressman, to Interscope to the Zucker Brothers, for whom his script Garrison (about the New Orleans D.A. who took on the Warren Commission, whose life story rights the Zuckers had purchased), was the basis of Oliver Stone's JFK .
Stadiem's glowingly reviewed A Business Affair, a sophisticated modern Noel Coward-style comedy set in the elite English publishing world, starred Christopher Walken, Jonathan Pryce and Carole Bouquet.  Another film, at the opposite end of the spectrum, is Pentathlon, a Dolph Lundgren action-thriller about the supposedly disbanded East German secret police, or Stasi, who surface in a small American town.
In addition to his books and screenplays, Stadiem is an acclaimed journalist.  His satirical Hollywood column, "On the Western Front" in Andy Warhol's Interview magazine, was the talk of both coasts.  His restaurant column "Hunger Pangs" in Buzz magazine made him one of the nation's leading and most controversial food critics. Stadiem has also written monthly columns for Movieline and Tatler, and his articles have appeared in Cosmopolitan, Elle, Playboy, Esquire, Harpers & Queen, the Telegraph Magazine, and the Financial Times.  Recently the restaurant critic of Los Angeles, Stadiem appears frequently on television as a commentator on the worlds of celebrity, cinema, and cuisine.
Stadiem is a regular contributor to Vanity Fair and Town & Country. His article "Studio Head," chronicling his ill-fated book collaboration with producer Jon Peters, was the lead feature in VF's March, 2010 Hollywood issue, while his profile of the legendary sex broker Madame Claude was the centerpiece of VF's September, 2014 issue. His profile of Olivia de Havilland at 100 was the lead story in the magazine's May, 2016 issue. Stadiem's major study of the battle over Harvard's super-exclusive male "final clubs" was the centerpiece of Town & Country's September, 2016 issue. His article on Mohamed Hadid and his nine figure "spec" mansions appeared in the February, 2017 issue of T&C.
---
---